All-Inclusive Packages. Adventure Made Simple!
Ocoee Retreat Center offers group leaders simple, all-inclusive pricing for both five-day and four-day summer camps. All camp rentals include meals, outdoor adventures, lodging, and free group meeting spaces. Discounts are available for large groups; please call our Ocoee Retreat Center group planners to create a customized package for your visit. Rent your very own summer camp with the best group leaders in a perfect setting!
Five-Day
Summer Camps
$300
All Inclusive, Per Person
11 Meals
5 Outdoor Adventures
4 Nights Lodging
Free Group Meeting Space
Four-Day
Summer Camps
$250
All Inclusive, Per Person
8 Meals
4 Outdoor Adventures
3 Nights Lodging
Free Group Meeting Space
Three-Day
Getaway
$99
2 Nights Lodging
3 Days of Fun
3 Meals
2 Onsite Adventure Activities
Free Group Meeting Space
One-Day
Adventure
$64.99
Morning Mega Zip Line & Ariel Park
Lunch on Property
Afternoon Ocoee Raft Trip
Customizations Available
Summer camp rentals may be the most popular choice at Ocoee Retreat Center, but ORC is open year round! With climate-controlled facilities Ocoee Retreat Center offers special packages and great deals for spring and fall, known to insiders as "secret seasons." Amazing rates are available for groups planning their spring retreats or fall retreats during off-peak months. Save money and have a great time with one of these pre-planned packages.
Fall/Spring Weekend Camp
$99
All inclusive, Per Person
3 Meals
2 On-Site Outdoor Adventures
2 Nights Bunkhouse Lodging
Free Group Meeting Space
Fall/Spring Rafting Special
$129
All inclusive, Per Person
3 Meals
Ocoee Rafting + 1 On-Site Adventure
2 Nights Bunkhouse Lodging
Free Group Meeting Space
STEP 1 - CHOOSE A DATE
The summer books quickly at Ocoee Retreat Center, and returning groups get priority. Plan ahead, and call us as soon as you have some dates in mind.

Registration is open now for summer 2019 for both five-day and four-day camps. Please call for availability.
STEP 2 - LODGES OR BUNKS?
Ocoee Retreat Center has 18 different cabin configurations on our 300-acre campus.
Our total capacity is 600 students. The camp can be split in half with 300 students in the lodges and 300 in the bunks.
STEP 3 - SELECT ADVENTURES
Lake Awesome (blob and lake toys)
Mega Zip Line & Aerial Park
Water Park with Slide & Wave Pool
Adventure Mud Race
Paintball
Low Ropes Challenge Course
Ocoee River Rafting
Lazy River Tubing
On-Site Lodging & Meeting Space
Lodging at Ocoee Retreat Center strikes the perfect balance between comfort and utility. All accommodations provide a relaxing, climate-controlled setting (equipped with central heating and air) in a convenient location on campus. All units have multiple bathroom facilities under the same roof, so there's no need to leave the premises. Ample meeting space and common areas are scaled to fit the occupancy of each accommodation. Altogether ORC can accommodate over 500 guests overnight.
Guests may choose between two types of group accommodations: lodges and/or bunkhouses.
Lodges have many smaller rooms with several showers and bathrooms, allowing them to be compartmentalized and "blocked off" to suit different groups' needs. The relatively open bunkhouse floor plans allow leaders more direct supervision for larger groups, while also providing partitioning options.
Multi-unit groups and those with special programming needs should consider reserving one of ORC's two large pavilions. These facilities are perfectly-suited for meetings, ceremonies, productions and celebrations with wireless high-speed internet and plug-and-play audio-visual capabilities.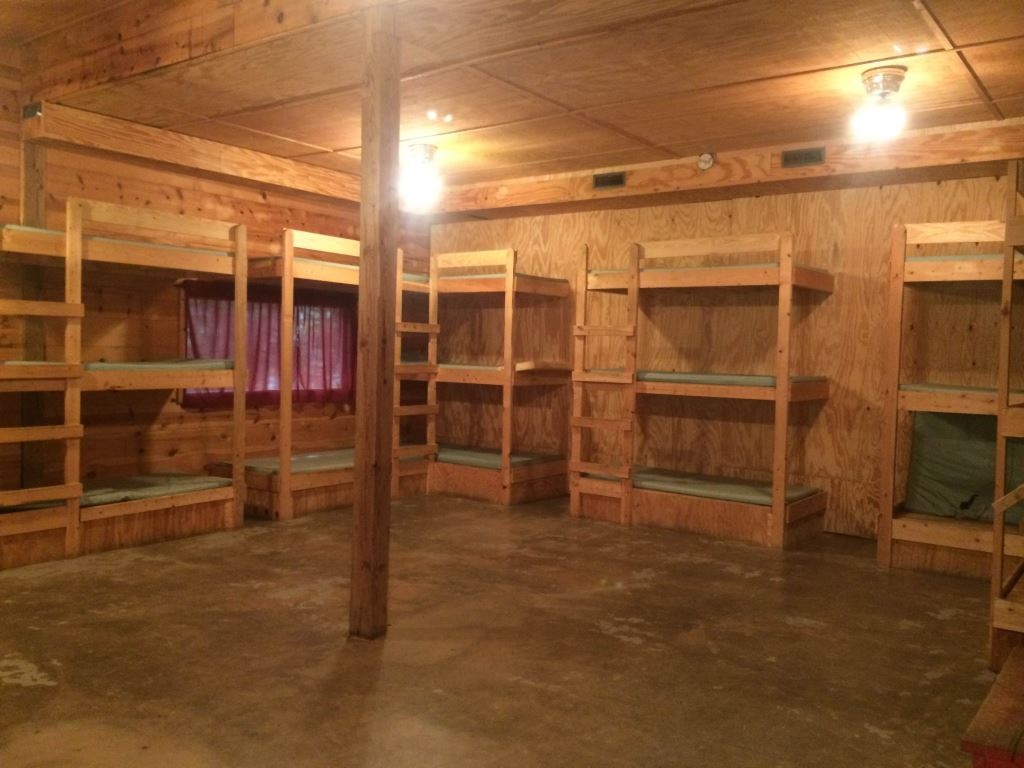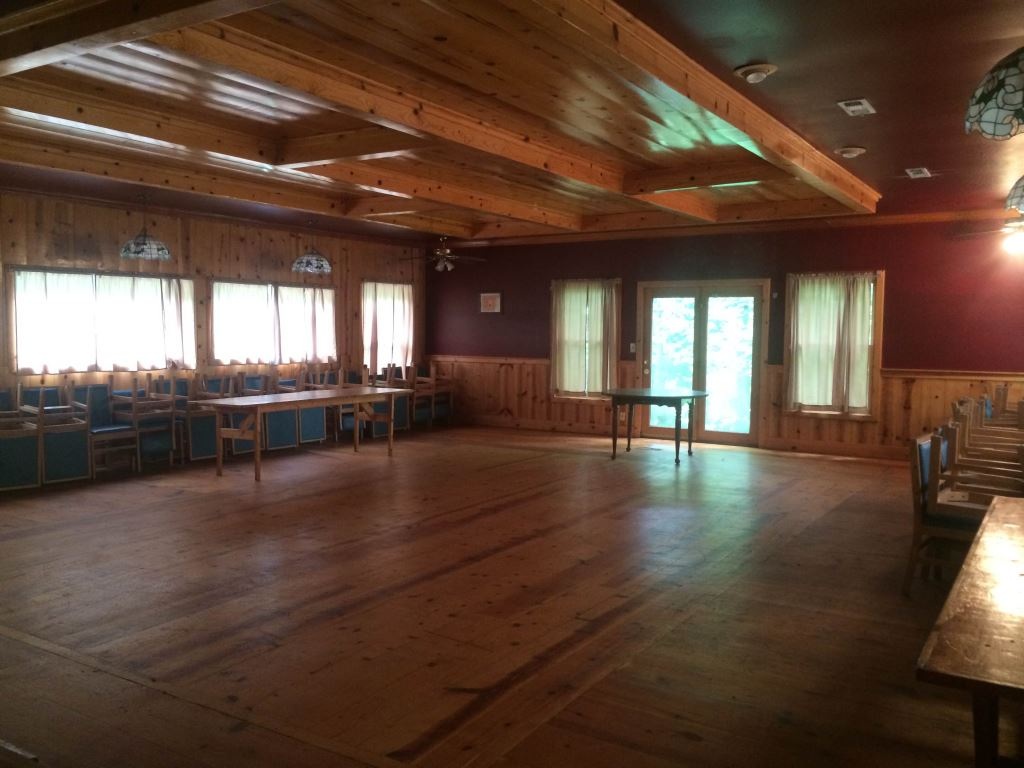 Group Dining
Ocoee Retreat Center provides delicious group meals with numerous menu choices. We feed guests of all ages so presenting a wide variety of healthy and energizing options for breakfast, lunch and dinner is key! Meals are served cafeteria-style in two large dining halls that can accommodate a total of 440 people at once. With audio/visual capabilities and a raised stage in our north dining hall, it's the perfect setting for banquets and award ceremonies. Group dining has never been simpler!